Pipe bevelling systems with inner clamping, perpendicularly to axis
Robust portable pipe bevellers with total range Ø 12,5-330mm ( 0.49"- 12.99").
The machines are designed to straighten the front, create bevel and inner calibration of pipe diameter.
The angle and shape of bevel is optional.
When adjusted, the machine is able to get the ends of pipes rapidly and repeatedly ready for welding.Useful to all machinable metals, including stainless steels.
Concentric inner clamping is the guarantee of perfect securing and centring of the machine.
Clamping vertically to the pipe axis can present an advantage in specifically confined conditions.
Option to select electric or pneumatic drive.
Technical data: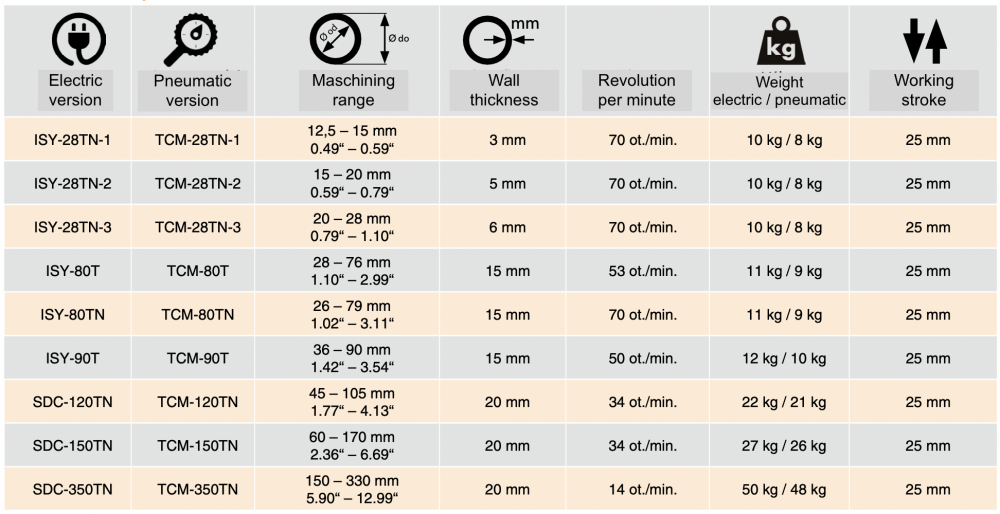 Other special blade designs on demand